For direct information regarding scheduling availability with a SoftballOne coach, or other questions please contact Katie Arbuckle at katie.arbuckle2@gmail.com or 317.431.3861 or complete and submit the form below.
Facilities & Directions
From I-74 head south on State Rd 267, facility is just south of Airport Road, first set of white buildings on the right. From Rockville Rd head north on 267 next to Nature's Choice Landscaping, first set of white buildings on your left.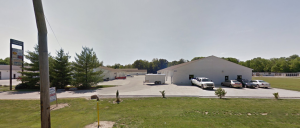 Other Questions?